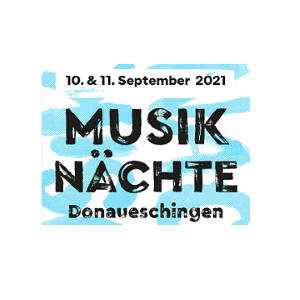 Musiknächte Openair Donaueschingen
Tickets locally in the tourist information Donaueschingen (without VVK fees) as well as online under https://www.reservix.de (plus VVK fees) to 10, – € in advance or to 12, – € at the box office. For both evenings a combination ticket can be acquired, which costs 15, – € (advance booking) and/or 18, – € (evening cash).
Further information by telephone on +49 771 857 226. Please inform yourself via these channels also shortly beforehand about the then valid hygiene rules of the event!